Dianne Strickler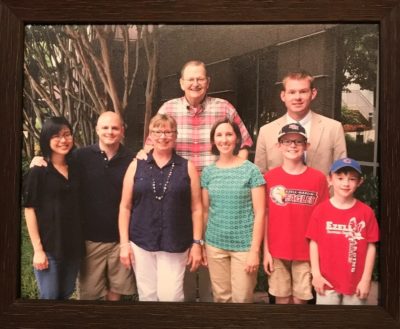 A friend gave me Miriam's book.  I am so grateful for Widow Connection, for Miriam's words and resources for hope and support.
My Richard had open-heart surgery on March 14, 2016.  The prognosis was excellent.  Our son was getting married on April 16th and the goal was to be healthy at the wedding.  Richard had been very involved in all the wedding planning.  It was an exciting time.
But then he had complication after complication.  His health began to decline but we were still hopeful for a full recovery.  However on April 14th , Richard passed.
He died a valiant warrior in my eyes.  He was a wonderful Christian husband, soul mate, father and friend to many.  We were married forty-four years.  Blessed with two children and two grandchildren.
A few reflections regarding my journey:
Richard passed on a Thursday, I was at the funeral home on Friday and at our son's wedding on Saturday.  It was our faithful God that carried us through the wedding.  My son's fiance was from Thailand and her family had flown in for the wedding, everything was set.  Richard would have wanted the wedding to go on.
Within 3 days – we experienced such sorrow and then such joy at my son's wedding.  I shed happy tears and sad tears all at the same time.  I knew Richard was with us in spirit.
In the months after Richard's death, friends would ask how they could help me.  I did not know what I needed, what to ask for.  My response was to pray for me, to ask for guidance in how to help me.  God has blessed me with dear friends and sisters in Christ.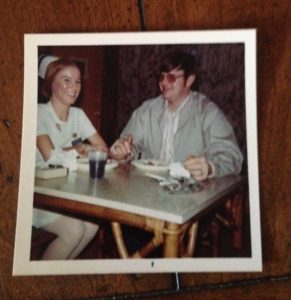 December 2016 – The first Christmas after Richard's passing.  I was opening the decorations and found the Christmas stockings.  I made them (felt, glue, glitter and fabric) for our first Christmas together.   It was 1972, I was a young nurse and had to work on Christmas day.  Richard brought lunch to the hospital so we could spend our first Christmas together.  So thankful for the memories and for forty-four years.
April 16, 2017 – On the one year anniversary of Richard's passing, my family visited the cemetery.  We shared memories of Dad and Grandpa, placed new flowers on the grave and prayed.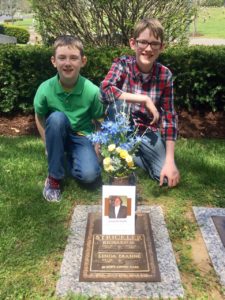 How faithful God has been to me.  I want to be able to comfort others with the comfort that I have received.  I am exploring the possibility of facilitating a new widows ministry at my church with help from Miriam J.