Diane Turrubiartes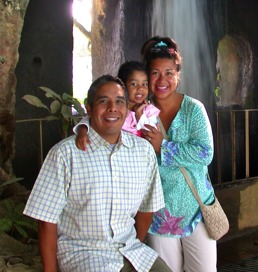 Diane came to our group in her early days of loss. With two preschoolers, life required her to move forward as a parent alone, even though she was feeling consumed and overwhelmed with grief. She shared her story. Yes, we wept with her, hugged, and prayed.
She and her husband, Jerry, had just experienced the miracle of the birth of their second child just months before Jerry was killed in a tragic biking accident. One day she was delighting in their growing family with her athletic healthy husband. In one evening, everything changed. Diane was suddenly left not only as the sole caregiver of a four year old and a newborn, but without the love of her life.
It was hard enough for her to get out of bed at all after suffering such a devastating loss, let alone waking up for 3am feedings. She experienced many emotions. Shock, denial, and grief were intense and rocked her world. Left completely alone and extremely overwhelmed, Dianne relied heavily on the help of family and friends.
LIFE AFTER LOSS:
Joyce Rosensteel entered her life, became a wonderful friend and mentor, and introduced her to the widows' group at her church. Besides coming to the group, they took long walks together, shared family events, and met for coffee or icecream. While Diane would say that Joyce has brought her strength and friendship, Joyce declares that Diane is a huge blessing in her life. Comforting each other has strengthened them both. Yes, Diane considers it a huge blessing to be part of a group of women who provide her comfort and reassurance. We see her already reaching out to the young widows who come with understanding and great wisdom.
Milestones in Diane's life include vacationing in Disney World as a family of three. She intentionally honors Jerry by talking about him with her children and telling them about the person and Dad that he was.
As we got acquainted, I wanted to make sure I pronounced her last name right. She gave me a precious key to pronunciation and insight into her love for her children. She simply stated that her children are her 'two rubies.' Indeed they are!
As she taxis to soccer games, parents, and grows in her faith and strength, one recognizes that God is investing in this precious family.
Diane's words today, "When I began this journey I was feeling all of this, consumed and overwhelmed, but my faith in the Lord guided me through with his strength and this verse is one I really cherish and realize how true it has been through my grief journey."
"You will pass through deep waters. But I will be with you.
You will pass through the rivers. But their waters will not sweep over you.
You will walk through fire. But you will not be burned. The flames will not harm you."
~Isaiah 43:2