Asamankese, Ghana Project 2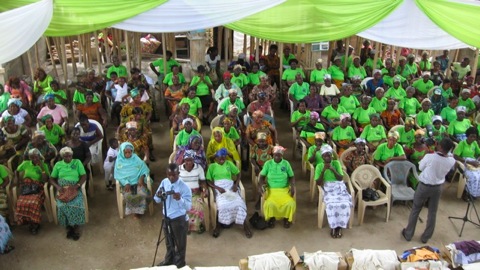 January 29, 2014–September 20, 2014
25 graduates
The great success of Asamankese's first project inspired us to train 25 more widows in this community. Attending the graduation of the first group confirmed that eager learners deserve an opportunity to become skilled tailors. Victory Baptist Church's Pastor Bonsu and his team selected the class from their large widows group. In January Theo and Monica Asare, our Theovision partners, delivered 25 machines and the hard work began.
Daughter Valerie Hogan and I traveled for the graduation in September with memories of the fashion shows presented by the first class. We were not disappointed! This class greeted us with singing. Tables with clothing they've made showed their progress from simple beginnings. As the widows group looked on the celebration began.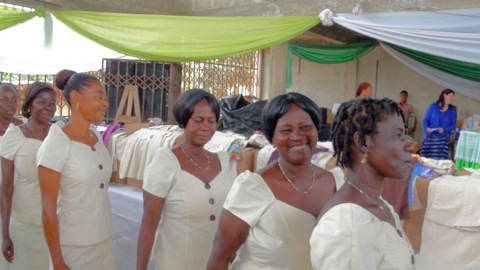 Three fashion parades gave the widows the opportunity to wear their first creation, a simple shift dress, their second creation demonstrating today's popular garment styles, and finally, their favorite outfit they made for themselves.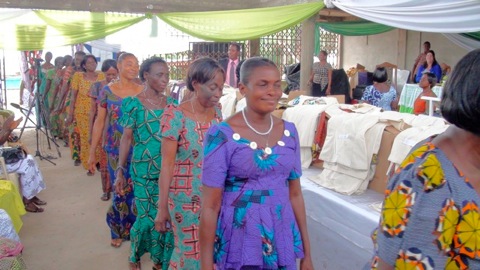 Certificates and gift bags of fabric, supplies, and their own machines were their reward for months of hard work.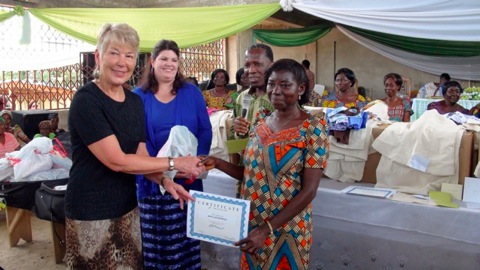 Meeting with graduates of the last class was thrilling. Does training make a difference? Just look at Felicia's life today. Her 'outdoor shop' is busy with orders and she has an apprentice. With 8 children depending on her, its a new life.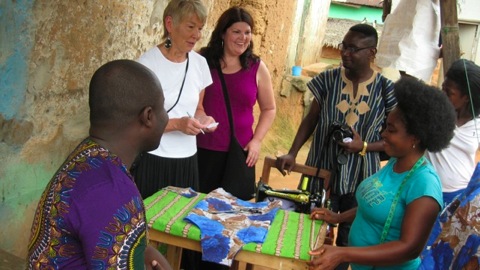 Lillian has doubled her income. But pride in her accomplishments is her greatest reward.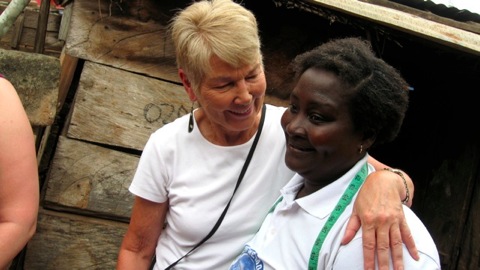 After the successful graduation of 24 tailors, in April 2013, Widow Connection partnered through Theovision, and Victory Church to train 22 more tailors. The size of this city merits more tailors.  Project two completed. Praise God!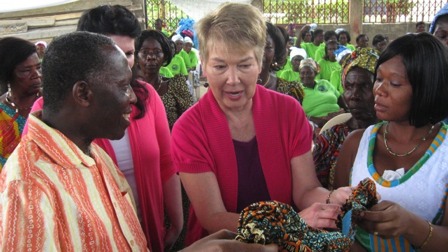 Theo Asare and Miriam admire a widows skill at graduation.